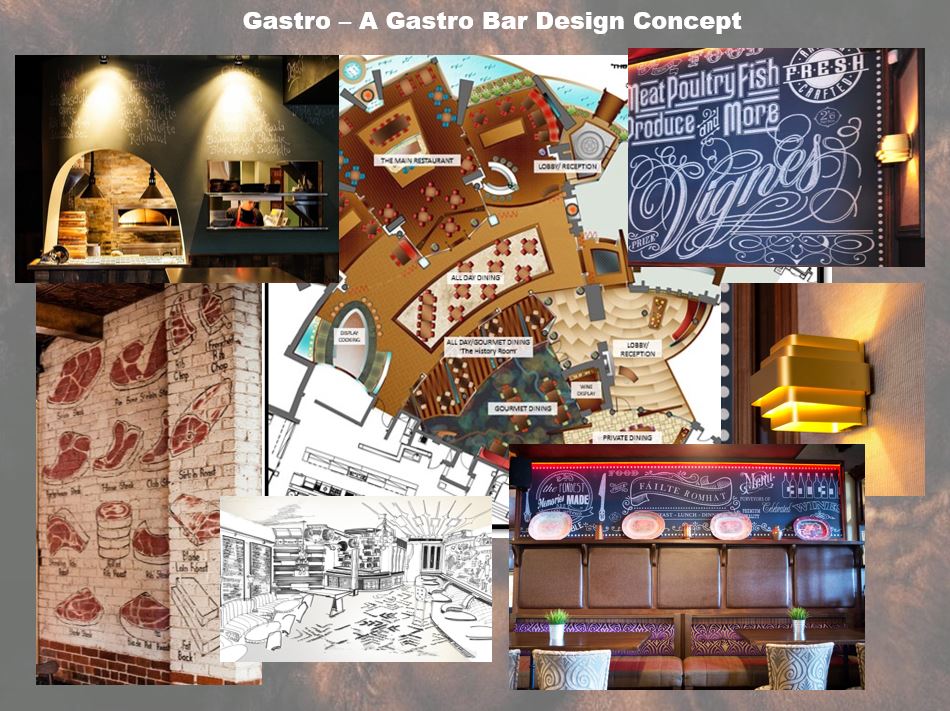 Gastro- or 'gastros' in Greek means stomach! … so the recent rise of the Gastro Pubs is no surprise…. One can fill their belly with food and drink in a great atmosphere and not even have to leave their seat!
The Gastro Pub offers a unique opportunity to mix day parts and evening parts and creates a go to destination for high quality gastronomic experiences in a relaxed atmosphere.
It mixes the traditional bar and the modern restaurant and that excites customers.
The Gastro Pub creates a single destination, combining a restaurant, bar and lounge while providing areas for entertainment in music and sport.
Is this the design concept for you? Contact the Pubs Clubs Bars Worldwide for further details. alice@pubsclubsbarsworldwide.com
Pubs Clubs Bars Worldwide – The one stop shop for design concept creation through to fit out and build.
ATTENTION!
Copyright Notice!
These Concept Designs are intellectual property of the Pubs Clubs Bars Worldwide