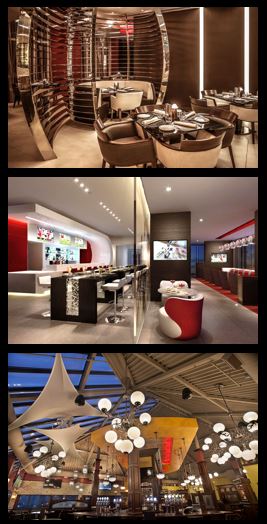 About the PCB Worldwide Team
We are a team of experienced, dynamic and forward thinking designers and architects dedicated to the sector of Leisure, Hospitality and Food & Beverage Business.
This sector requires an expertise that is not only about aesthetic visualization but about Trends, Customer Profile, Product Offer, Operations, Flow and Circulation, Sound and Lighting and Safety. The team at PCB will bring this expertise to your project.
We are the creators of the Irish Pub Concept and through our company, the Irish Pub Company we are the market leaders in the design and build of Irish Pubs worldwide. Through PCB we are extending our creativity and our innovative design concepts to other markets.
We are innovative thinkers and we have designed some of the most successful food & beverage businesses around the world. Our team, led by Mel McNally in Ireland and Darren Fagan in the USA has 35 + years' experience in the creation of  all types of Pubs, Clubs and Bars around the world.
For every project, whether its a pub, club, bar, lodge, lounge, tavern, inn, ale-house, night club or private dining club we follow our three stage process to create a working business for each of our clients.

Stage 1: Design Concept Creation.
Stage 2: Design Development.
Stage 3: Design Realisation.